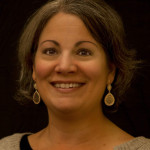 "…He who began a good work in you will carry it on to completion until the day of Christ Jesus." (Philippians 1:6)
God continues to do a work in me daily — molding me, shaping, changing me, causing me to see things differently. He is the Master Artist and my Creator. And He loved me so much that He pieced me back together in the most broken places of my heart.
"I press on toward the goal to win the prize for which God has called me heavenward in Christ Jesus" (Philippians 3:14)
As if making me a new creation the first time wasn't enough, God keeps going further with endless opportunities to use all the gifts and talents He's given me, providing outlets to pursue my passions, and continually desiring a deeper relationship with me that results in freedom from the inside out.
I balance my creative self and share the adventure with my husband and our two girls. We are currently serving, praising, and building relationships at Heartland Community Church in Medina, Ohio.
Stay in touch and let me know how I can help…
Save